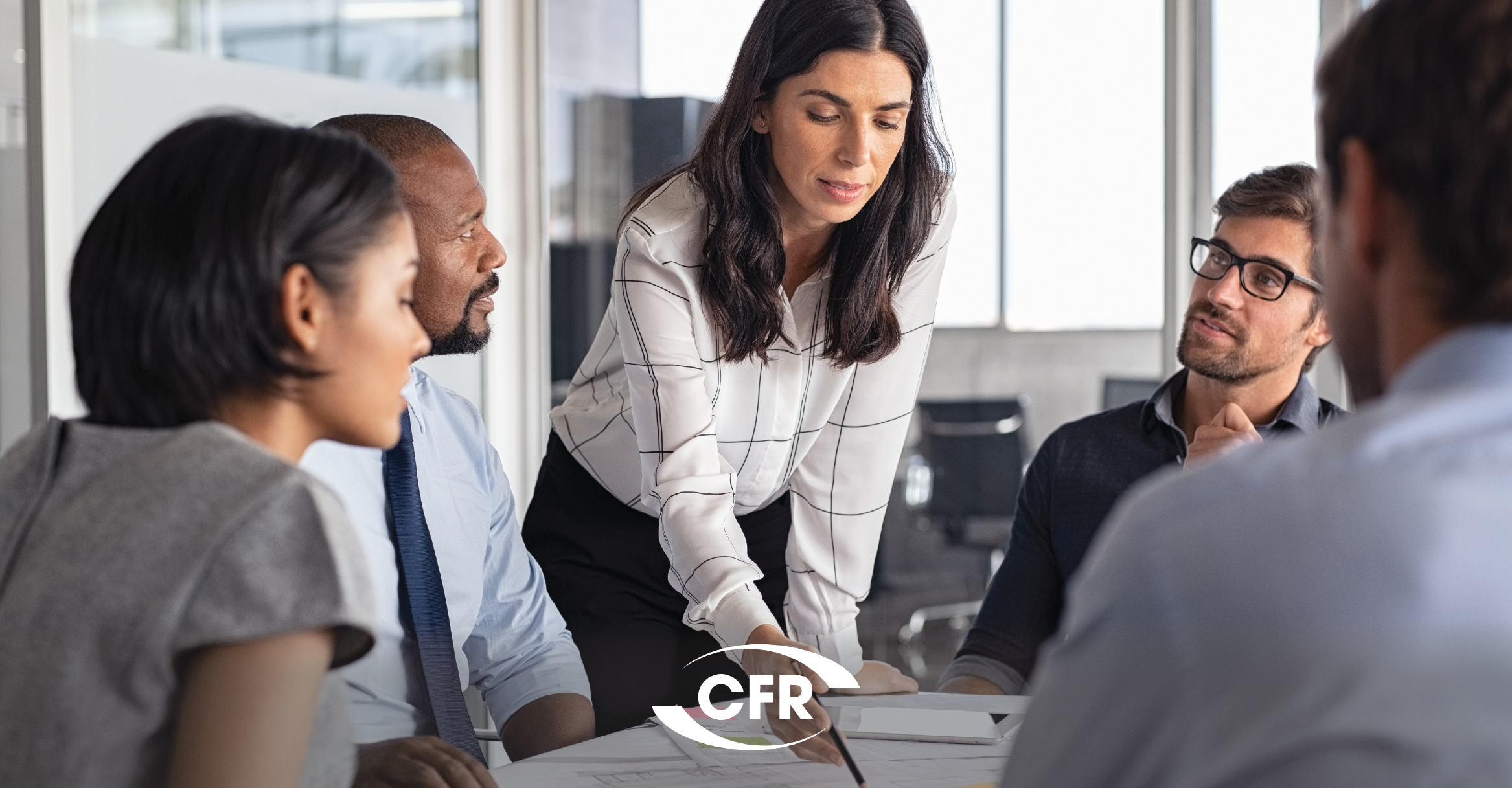 3 Ways CFR's Proven Process Delivers Market Research Confidence
---
Every business endeavor needs a comprehensive plan with established processes in place. It's also crucial that while the big picture covers all the bases, it must be customizable and fine-tuned as needed for each customer's audience and goals, both long and short-term. Nothing is guaranteed, but with a well-crafted and thorough process, the odds for success go up. In fact, it is the only way to deliver client satisfaction reliably, on time, within budget, and with no surprises.

We Get the Lay of the Land
What do you want to know and why? How much do you know going in, how much is based on experience and observations, and how much is conjecture or anecdotal? Mine that first and mine the resulting data that follows. It may change the perspective of the initiative, but making changes from the start saves time, trouble, and money down the line.
Once those questions are answered a responsive, accurate and concise research study is developed and implemented. That study takes into consideration the feasibility of the undertaking around achieving your stated business goals. The purpose is to educate clients about what they don't know, what they got right and, sometimes, what they've got wrong. A real value add is that, should those goals need to be rethought and made more achievable, CFR provides guidance around that, too.
At intervals throughout the research process, we assess findings, progress and adjust as needed so that the client has solid information upon which to make sound, and profitable, decisions.

We Get to the WHY
A genuine market research initiative is not a standardized item that is simply ordered up and returned with boxes checked by blank date. It demands frank discussions around responsibilities, processes, and expectations on the part of all stakeholders. That's why the answers to the six "whys" are so important.
Who? What? When? Where? Why? How?
The opinions of new and long-time customers matter because they impact decision-making about future customers, and the data's statistics may influence the client's conclusions when compared to other related studies. And timing is everything. What events or circumstances are influencing response? Also, where is data being collected from? Global assumptions based on US data is unwise, as are assumptions about the US drawn from a single region. It's easy to gather data to support an existing hypothetical, rather than create a newer and more accurate overview based on findings. And, finally, it's all about technique. Sample size and methodology is key to avoid inconsistencies and inaccurate conclusions.

We Plan Deliverables and Follow Ups
A project manager who functions as a primary source of contact guides the process advising, collaborating, and following as needed. Matching the right client with the right initiative with the right manager is just that: a matchmaking process. And, when that relationship is established out of genuine concern for an enlightening and positive outcome, marketing magic can happen.
The relationship is conducted through whatever means are available or necessary – face-to-face, email, text, and old-school phone conversations. The project manager's tasks include meticulously assembling all the information needed, and perhaps even some that were missed in early exchanges, to assemble a full, rich and deep understanding of the services provided and the desired outcome.
Your project manager takes full responsibility and ownership of the day-to-day, making decisions and communicating updates that keep the client informed. It is not a hands-off affair from the client standpoint, though. Ultimately the client and their stakeholders are the true owners of the project, and their feedback, input, and opinions are solicited and considered throughout, but especially during critical decision-making.
Delivery takes place on time, within budget, and according to all the parameters put in place, from day one through the project's development, implementation, and conclusion. And follow through is much more than simply fulfilling the contract. Together, we assess the project, determine its success, and actively solicit feedback for additional studies.
Trust is a grave issue between any seller of products or services and the organizations engaged to help them drive business. CFR has the basics in place that allow us to create a comfort level and, more importantly, inspire confidence around our ability to develop a solid groundwork that supports the client's message and goals. Our process was developed and is implemented through deep knowledge and integrity. Better understanding drives better processes and, naturally, better and more bankable results.
---
A reliable and trustworthy partnership with a data collection firm helps accelerate the growth of any strategy, consulting or research team.
Poor partnership choices can lead to delays and lost opportunities, but these can be avoided with our industry expertise which we share in this guide called "6 Keys to Accelerate Growth with the Right Field Data Collection Partner".