Qlarity Access, Quality Service
RESEARCH OPERATIONS AND LOGISTICS EMPOWERING YOUR SUCCESS
Qlarity Access bridges the gap between your strategic vision and the precision needed to execute it. Our unique blend of services ensures that your market research is tailor-made to fit your needs.

Our unique "audience-as-a-service" approach sets us apart — we collect far more than data; we dig deeper, tapping into the hidden truths of your target market. By recruiting the right participants and deploying customized methodologies, we capture the information you need to drive high-stakes analysis, strategy and decision-making.
Your Vision, Our Execution
Your Vision, Our Execution
Qlarity Access is your strategic ally for research logistics and operations. Expert researchers and logistics specialists align with you and your team, creating and implementing the plan needed to deliver the crucial primary research that powers your synthesis and analysis.

Your target audience's most profound thoughts and behaviors are no longer hidden. Our one-on-one recruiting approach allows us to build relationships with participants, ensuring that the insights you receive are rich, relevant, and strategically invaluable.

Tailored Services for Targeted Results
We make your strategic vision the core of our operations. Our comprehensive suite of research services is customized to suit your specific requirements, ranging from study design and data collection to data table reporting. All of the data we gather has a purpose, adding weight to your strategic vision.
Quantitative & Qualitative Data Collection
We begin by understanding the desired outcome of your research and identifying the target audience. Leveraging recent, relevant experience, we craft a comprehensive Research Logistics Plan. While we don't know every audience, we are transparent about what we do know and utilize our resources effectively. Our straightforward principles for recruiting are designed to drive the results you seek in your research outcomes.
Manufacturing
We specialize in connecting with audiences throughout your supply chain, understanding technical product applications, and delivering high-quality responses to enhance your understanding of complex manufacturing markets.
ANIMAL HEALTH
With over a decade of experience in veterinary market research, we provide versatile services to veterinary professionals adept at studying everything from companion pets to large farm animals supported by our dedicated Vet Access platform.
AGRICULTURE
Our 15-year journey in agriculture research has seen us engage with professionals in the industry and gain deep insights into various segments, including new and emerging technologies, supported by our dedicated core service offering, Ag Access.
Business to Business
With over 25 years of experience, we specialize in conducting insightful research within professional environments, particularly in agriculture, manufacturing, and professional services, to deliver high-value insights.
Healthcare
Our healthcare market research experience includes conducting interviews with various professionals such as doctors, nurses, and specialists, as well as consumers like patients and caregivers.
Finance and Insurance
We're adept at conducting research that brings customers' perspectives into data-driven decision-making processes within the financial services and insurance sectors, helping businesses to understand their clients' needs better and sustain market relevance.
Consumer Market
Through proven processes, we understand and engage with consumer audiences, connecting decision-makers with the high-value relationships that matter most.
Specialization in Action:
Ag Access
We've established Ag Access within the agriculture sector, leveraging a community of over 400,000 members in ag, animal health, hobby growing, and more. With tailored research solutions for both industry veterans and newcomers, we unlock your business's full potential in this vital market.
Discover AG Access >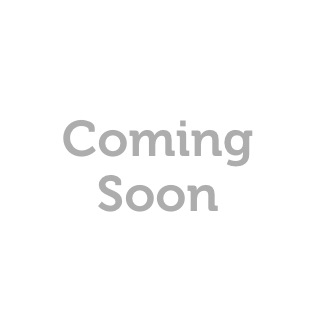 Specialization in Action:
Vet Access
We're establishing Vet Access, leveraging a community of over 8,000 members in animal health from livestock to companion animals. The website and a full brand rollout is coming soon!
Reach out to learn more >
"The Qlarity Access team feels like a partner that truly wants to work with me, even when things are difficult. No matter the project, the team seeks to understand my needs and find creative solutions. There have been a few recruits that I was not sure were feasible which Qlarity Access not only filled, but filled with quality respondents. This partnership is invaluable to me in the B2B space where specialization and problem solving are needed at every turn."
Paul Miklautsch, Owner — BOLDR Product Management
"I have worked with [Qlarity Access] since 2003 because they do a super job on any programs they sign off on. From government research studies to studies for large energy companies, [QA] always delivers in the end. My company also has a multitude of ongoing research work being processed weekly at [Qlarity Access] and they have delivered creative thinking and super results each and every time."
Joseph Lucero, Strategist — Communications Marketing Services, Inc.
"[Qlarity Access] has become much more than a business partner, and we are proud to see them as a key part of our project teams."
Andrew Becker, Principal – Chartic
"I moderated the IDIs you recruited for and the quality of the respondents was really good; not to mention the 100% show rate and almost everyone being on the line early! You guys rocked it."
Patricia Houston, COO - MMR LIVE
"I've been working with [our project manager] and Colson at [Qlarity Access] for over a year now. As a client and partner, they are some of the best minds to work with. Working with them has been incredibly easy because they put so much focus on transparency and communication. Not have they gone the extra mile for clients on a regular basis, they are also very open to feedback from their partners. Working with [QA] feels more like a true partnership, than it does a traditional business relationship."
Matthew Ciciretti, VP - MedSurvey
"High 5 Communications has worked with [Qlarity Access] since 2008 and we consider them a partner in our success as an agency. We've utilized them for research in the areas of health care, finance and energy. As our clients needs have changed and the world of research has changed, [Qlarity Access] has not only been able to adapt and provide what we need but they've brought ideas to the table for our projects which have improved our results."
Darren Heckman, Owner - High 5 Communications
"At the Lindberg Group, we place a very high value on quality data collection. We choose [Qlarity Access] to conduct our telephone surveys because we know we can be confident that they will deliver the quality we expect. In addition, the project staff is very responsive to our timing needs as well as very detail-oriented in terms of preparing the questionnaire for programming, briefing supervisors and interviewers, providing production reports and delivering the data files. We use [QA] exclusively for our telephone interviewing needs and will continue to recommend the company to clients, colleagues and associates."
Suzanne Lindberg, Partner - The Lindberg Group, Inc.
"You guys busted your butt to get the job done and it was appreciated. Always good working with you. You guys make it easier for me. Thanks!!"
John Mattingly - AgMetrics Research & Consulting
"Thorough, great listeners. You truly try to understand the project objectives to ensure the best recruit."
Strategy Consultant
Ready to Embark on Your Journey of Discovery?
Contact us today for more information about our services, or request a quote to begin your journey of discovery with Qlarity Access.