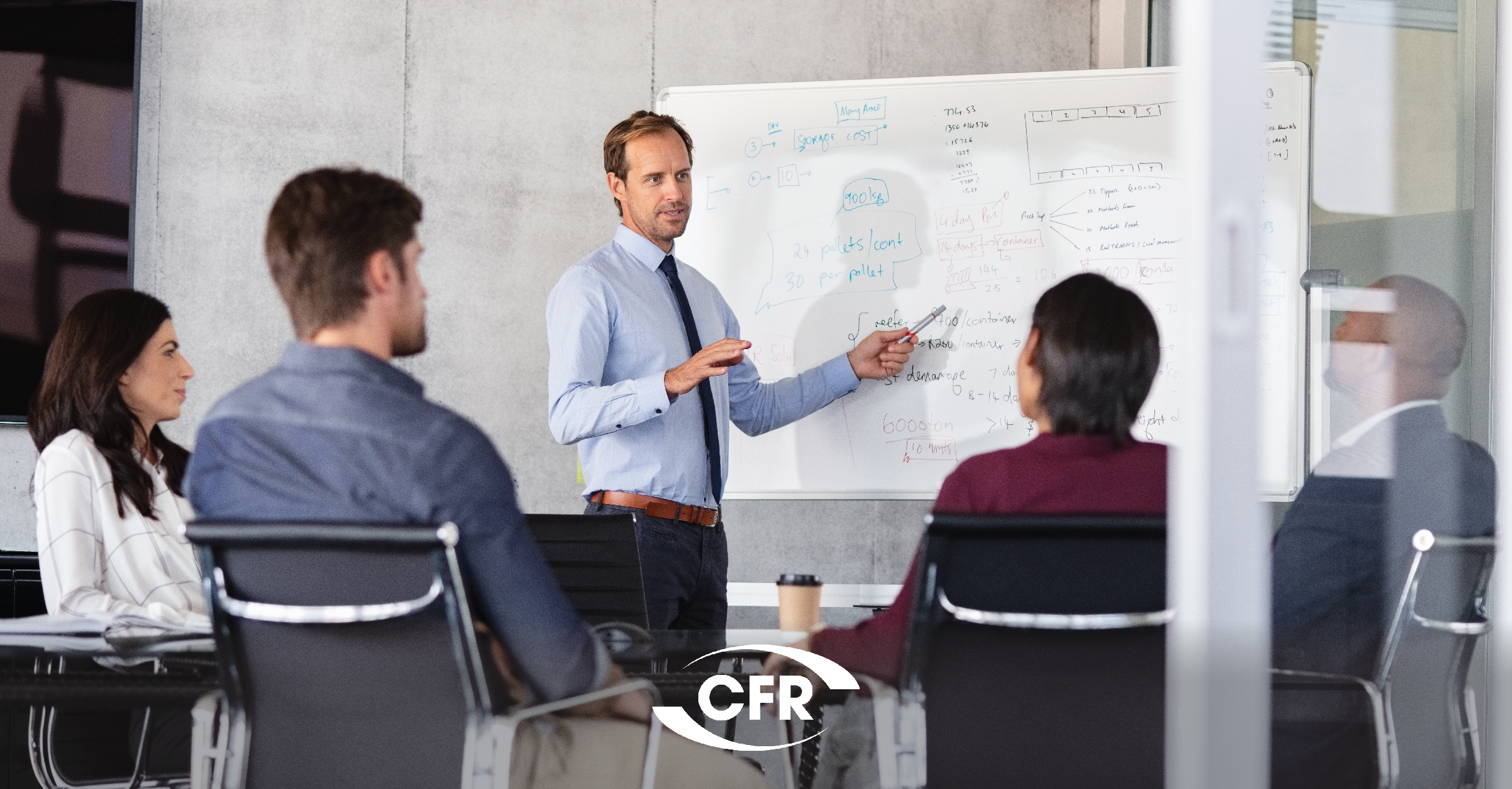 How CFR's Proven Process Creates Quicker Timelines
---
How quickly can CFR provide the audience I need?
By the time we're asked this question, something typically has gone wrong on a project. We answer that question with another one, namely, "What happened?" This is where we listen before taking action. Creating a way forward to solve the problem at hand requires that we understand what happened along the way and how the path led them to us.
In all likelihood, an initiative was ill-conceived, and its implementation was flawed. As a result, expectations were not met, outcomes were uncertain, and the client's goals remain unachieved. Rethinking and relaunching a research initiative means asking the right questions and using those answers to resolve the immediate crisis. Better yet, asking the right questions from the get-go helps avert this kind of crisis in the first place. But no point in going backward! We offer here a few thoughts on why and how we can deliver on quick timelines when faced with that necessity.


Timelines Matter
All that being said, we can talk about best practices all day long. However, sometimes the client needs to know what can be done in 3 days, 7 days, 12 days…all less than optimum timeframes. Fortunately, the driving factor in CFR's proven process is that it has been designed to eliminate unnecessary pauses or delays. It is a system designed to run smoothly, efficiently, accurately, and effectively.
So, we can answer that question because we understand that time – and money! – has already been spent, and there may not be much of either left. Both are precious, and wasting more is unacceptable. Understanding perspectives around assembling the building blocks of truly effective research is crucial.
A schedule of 6 to 10 weeks for a research project is industry-standard, with design and fieldwork typically taking 4 to 6 weeks of that timeframe. During fieldwork, the onus is on CFR to evaluate and measure success, as well as track it and deliver results in real time. Nobody likes surprises!


A Proven Process to Get Research Done on Time
It's imperative that the process run smoothly throughout the initiative. Nevertheless, it is easy to overlook how time can be lost leading up to the project launch and in the process of wrapping things up at the end. Knowing the myriad ways that an already time-sensitive project can be delayed, along with the results that the client urgently needs, has helped CFR craft a process designed for expediency and reliability.
Recently a client contacted us on a Tuesday with a rudimentary wireframe and the basics of their target audience, possible questions, and a rough draft of a survey. Our first task was to generate effective questioning around specs, objectives, final date for data, final date for formatted tables, and refining the parameters of the audience.
That was followed by coming to mutually agreed upon decisions around responsibilities, including who would do the sampling, who would handle recruiting, and who would manage quotas. Having that first conversation rapidly and clearly established next steps, the team went into action.
Three days later, on Friday, the survey was already out in the field populating. By the following Wednesday, all the data was in our hands, and it was assembled and presented in the agreed-upon format two days later, on Friday.
While less than two weeks is admittedly a rush job, the project was a perfect example of how having a proven process in place is not just an advantage when it comes to efficiency, but to competitiveness. Speed is not the thing, though. The thing is the process itself. A machine, almost already in place and ready to go, organized and driven by a clearly stated purpose and supported by solid structural and organizational procedures and processes.


The Right Research Partner
A good researcher is not a clerk, simply taking orders and delivering them by some promised date. Good research means asking hard questions first, using those answers to find out what the client needs – and sometimes clarifying and redefining that for them! – then using our expertise and experience to meet realistic expectations and deliver quantifiable, reliable, and actionable results.
---
We've assembled a list of six ways the right data collection partner helps accelerate the growth of any strategy, consulting, or research team.