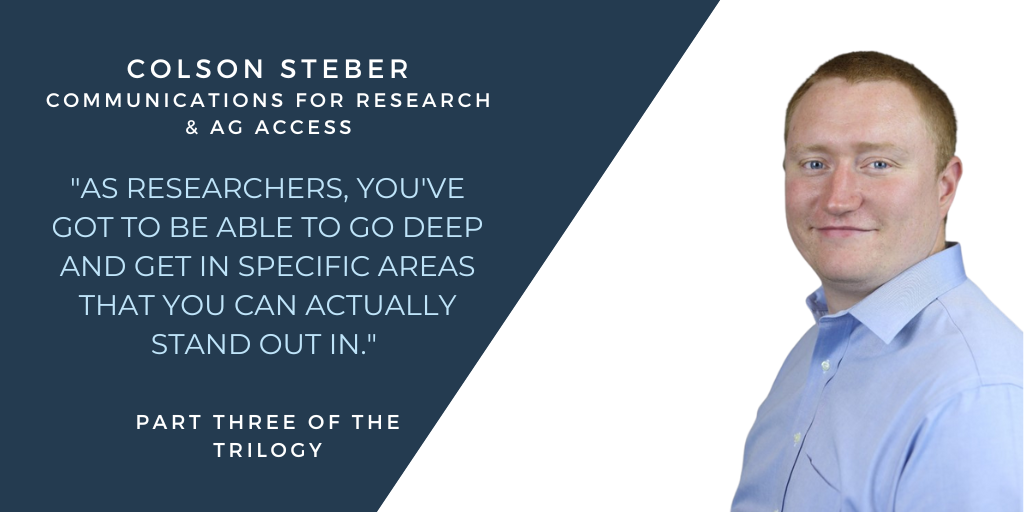 Intellicast - Part Three of the Trilogy
---
Colson Steber is calling the closing out of the trilogy!
Previously at the start of COVID, then again in 2021, Colson spoke and now today's conversation really brings us full circle on the journey he and his business have been on for the last few years.
We start out by getting an update from Colson on how business has been going, specifically the Ag Access brand he launched in late 2020. He gives us the exciting news of the growth they are experiencing with the new brand and how it has helped him grow his business.
This leads to a discussion around trends in market research where Brian Lamar and Colson talk about the research firms becoming more specialized rather than generalists.
In the second half of the interview, we switch gears a bit. Brian talks with Colson about his LinkedIn and his approach to personal development. It is an enlightening conversation!
Thanks for listening!
You can connect with Colson on LinkedIn: https://www.linkedin.com/in/colsonsteber/
You can learn more about Ag Access here: https://ag-access.com/
Listen to Episode 37 with Co-CEO of CFR, Colson Steber, below!
"As researchers, you've got to be able to go deep and get in specific areas that you can actually stand out in."

COLSON STEBER | CO-CEO CFR
Want the transcript of the episode? Download it here.
Topics: Recruitment Tips , Online Research